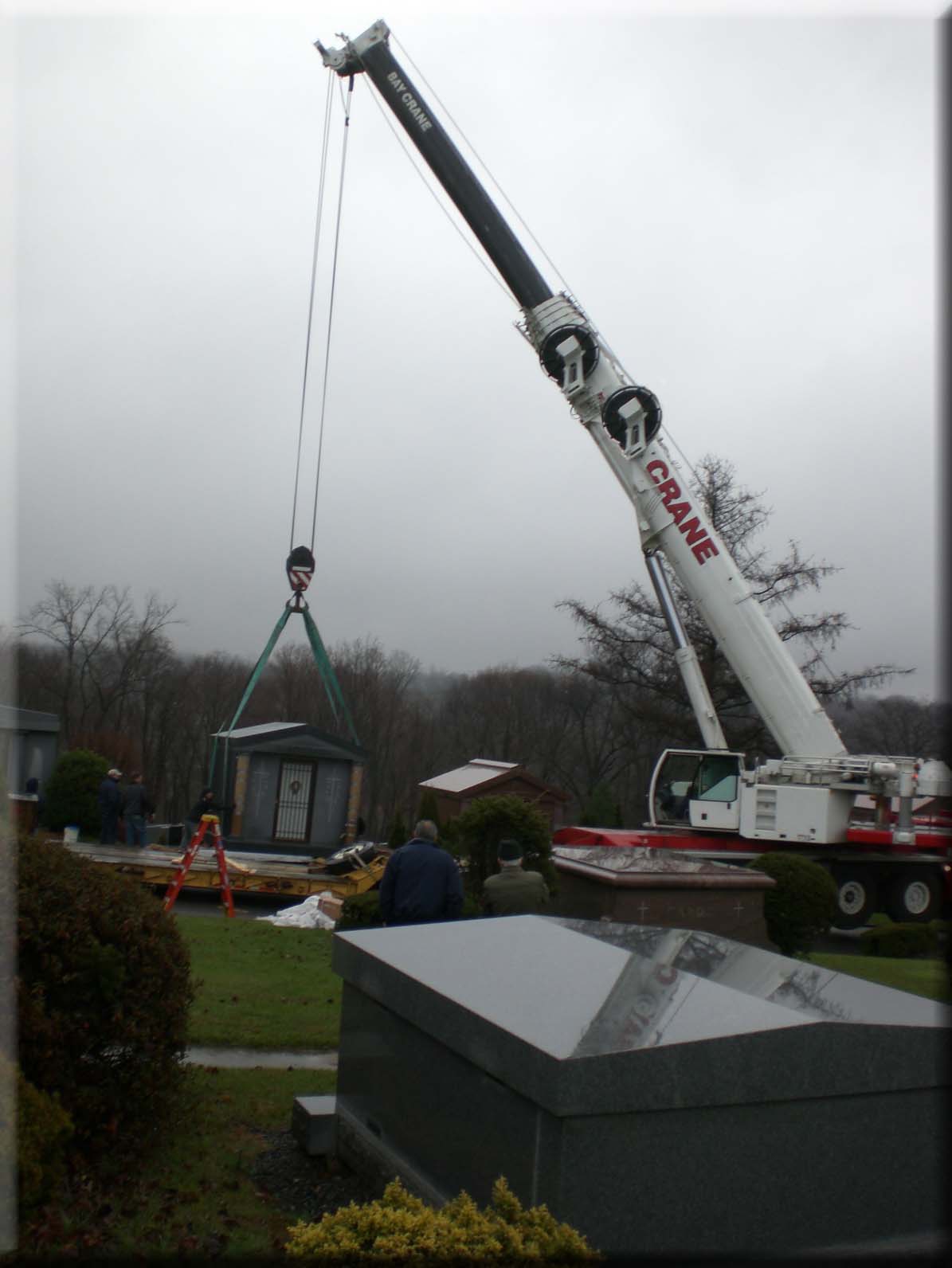 Gate of Heaven Cemetery. Valhalla N.Y.
Westchester Memorials stands alone with the ability to design, build and install family estate mausoleums at prices you will not find anywhere else. We know all steps from initial design of the mausoleum to the final landscaping and everything in between. We can even help work with you in finding the perfect cemetery property.
From the first call you will know that you have found the right company. Allow us to take the worry out of choosing the right cemetery building. We will help you and make this an easy process for you and your family. We have mausoleums for single crypt entombment up to multiple crypt walk in private family mausoleums.
We can also help in selecting a granite columbarium. Multi niche granite columbaria are gaining popularity around the country for their ease and reasonable cost. Please let us help you in choosing the right columbarium for your family estate, church or cemetery.
Creating custom memorials and markers for over 100 years.
Our Mausoleums are all custom made and hand crafted.
Since we are one of the largest monument dealers in New York state, we are able to make the unaffordable quite affordable.  Due to our tremendous buying power and the gift of quality craftsmanship, we are able to pass the savings on to you.
Give us the opportunity to quote you a price on what you desire.
Guaranteed Lowest Price!
Below please view some of the styles we build and design.
Our latest 12 crypt private estate erected in 2019-2020
This is our Westchester Memorial Legacy 1200 building from our custom line of private estates.
GET A QUOTE
Monument Business for Your Memorial Needs